I'm sure you can guess what this is post is going to be about. Maybe you've even been waiting for it.
I flatter myself.
It was only the biggest thing going down in the art world this week. And lucky for you (maybe?) it involves 5000 nakey people.
If you're anything like the nation/generation/species you're a part of, you and your inherent voyeuristic tendencies will have brought this little tidbit to your attention already.
It's sure been all over the commercial news channels.
Yesterday, on a very early, kinda cloudy, and slightly chilly Monday morning, Spencer Tunick brought a little over 5000 people together on the steps of the Sydney Opera House to celebrate the beauty of the human form.
The work was entitled 'Mardi Gras: The Base' and was commissioned by the Sydney Gay and Lesbian Mardi Gras.
There were a lot of people down there at the Opera House on Monday. Five thousand two hundred, in fact.
Trying to imagine what it would be like, I've come across a couple of accounts, and I think this kind of helps get your head around it —
"On a suddenly chilly autumn morning yesterday, I took off all my clothes, placed them in a plastic bag, and walked up the steps of the Sydney Opera House.
It took a certain resolve to get out of bed at 3.30am and join a queue that stretched from the Opera House forecourt and around Circular Quay to the Museum of Contemporary Art. The wind was nippy.
Getting naked with 5200 people? That was the easy part. That it was also joyous, life-affirming and fun — have you ever seen 5000 people jumping out of their skin? — was due to US artist Spencer Tunick, who does this kind of thing around the world." — Matthew Westwood, The Australian.
The work was actually comprised of both an indoor and outdoor component. The outdoor component is what you can see above. The indoor component took place within the Concert Hall.
I think this might have been quite beautiful.
So what's Tunick's big idea?
"A body is a living entity. It represents life, freedom, sensuality, and it is a mechanism to carry out our thoughts. A body is always beautiful to me. It depends on the individual work and what I do with it and what kind of idea lies behind it — if age matters or not. But in my group works, the only difference is how far people can go if it rains, snows etc." –Spencer Tunick
He's done these kinds of works all over the world, in both urban environments and natural ones…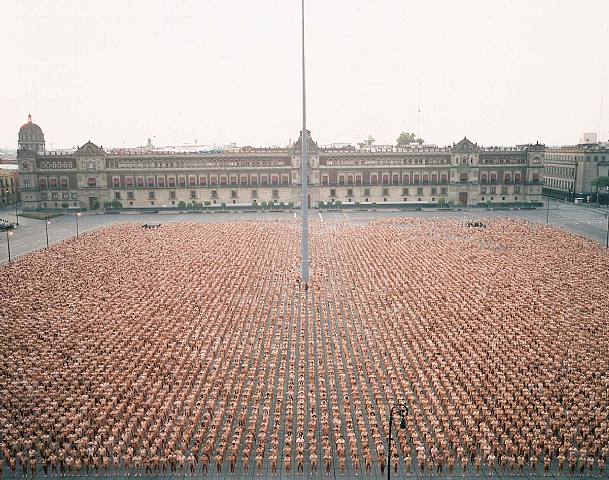 Mexico City
…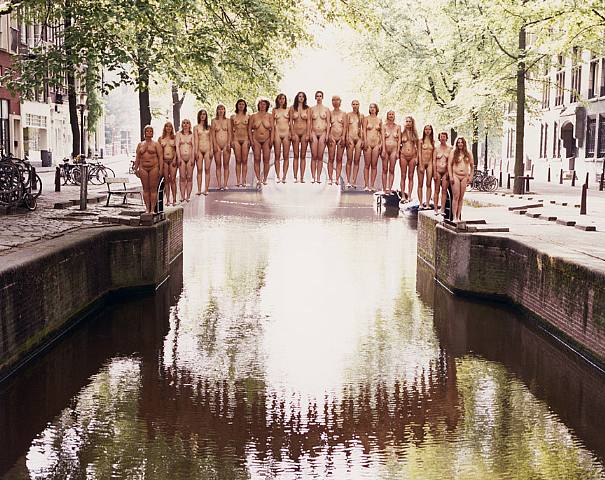 Amsterdam
I can't work out how they did this one.
…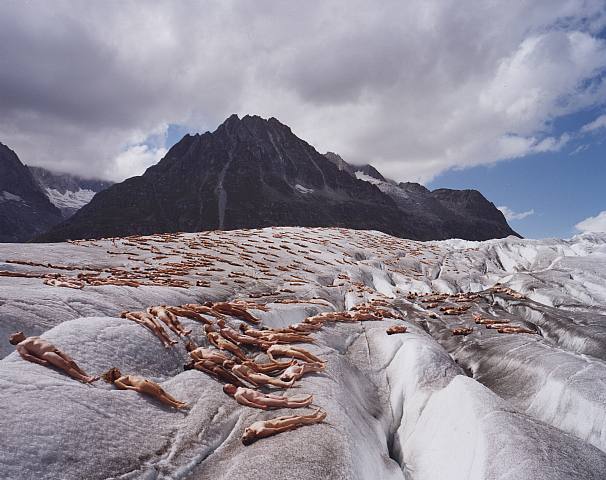 Switzerland
Brr.
…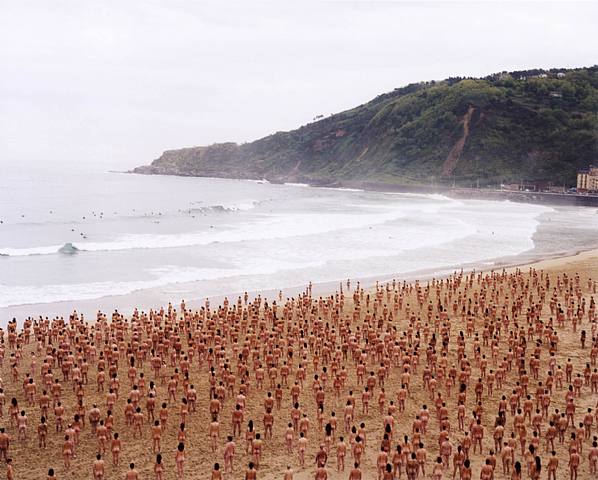 San Sebastian
…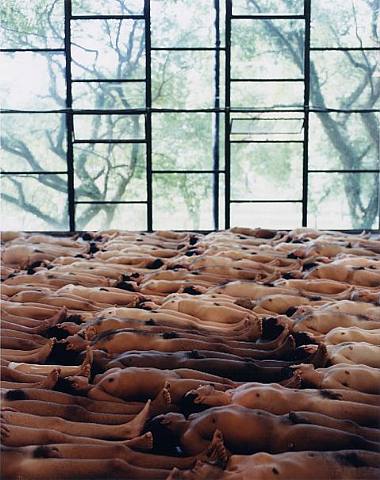 Sao Paulo
…
He also does individual portrait style installations.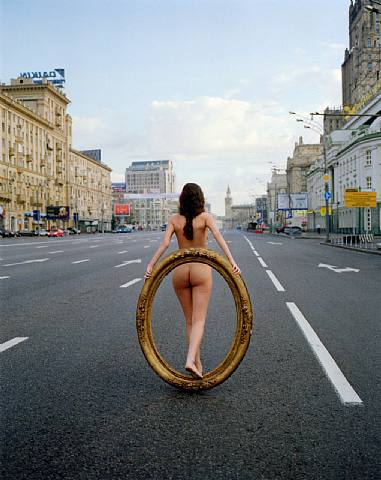 Moscow
…
So, would you do it?
Really, I want to know.
Comment on the blog, people.